House of Math is dedicated to our vision: Easy access to learning math. Through technology, digitalization, gamification and our motivating tutors we work continuously to offer the best teaching platform for math. This gamified platform offers games, the whole curriculum for K12, Math Essentials, boot camps, study techniques and problem solving. You can also create your own 3D-avatar which takes your through all your activities. In addition, we have Tutor-on-Demand: a teaching service where you can either chat, video chat or have a one of our over 140 tutors come and teach at your home. We were established in 2006 and all the competence and resources we have built up over the years are now gathered in this portal so that you will get the easiest math teaching experience possible and a short road to a great grade.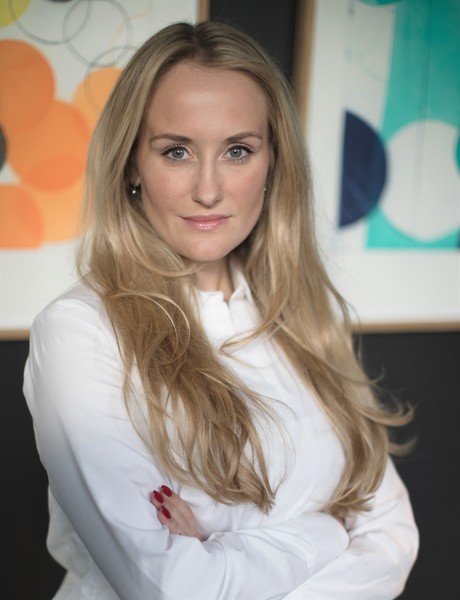 Vibeke G. Fængsrud knows from experience what it feels like to not succeed. She failed math in high school and had to redo one year. Despite this, she started studying to become a Lecturer in Math and Physics with a Master's Degree in Mathematical Finance. As Vibeke often says; "it's all about your effort - the same brain who failed at math now has a university degree in math!" In addition to being a Lecturer in Math and Physics, she also has a Bachelor's in International Business and Leadership from Norwegian Business School, a Corporate Director Certificate from Harvard Business School as well as Stanford Executive Program at Stanford Graduate School of Business. Vibeke has worked as a private tutor since 2004 and established House of Math in 2006. Recently, she has written books and booklets for the whole Norwegian K12 curriculum in math in addition to instructional books for the math software GeoGebra and Excel. She has developed teaching methods for mathematics which challenges the traditional linear teaching patterns. These resources form the foundation for this teaching platform. Enjoy!
Our purpose: Knowledge empowers people and strengthens society. Math has never been such an important part of society as it is now in the 21. century. In the past, mathematics was something you only needed if you wanted to become an engineer, a baker, or a teacher. Today is very different! The digitized and computerized society demands mathematical knowledge from most people at work and in day-to-day life. It is no longer possible to avoid math by saying: "I am not going to get a job that requires math". For this reason, math needs to be adjusted to fit all. Each person must be given the opportunity to learn math in the way that works best for them. The traditional linear teaching route needs to move away for a more modern approach where each person can be guided to the path that works best for them. We promise to pave your math road as slick and smooth as possible. Be aware, however, that learning math won't always be easy, just as easy as possible.
All who work at House of Math AS share an important set of values, which are important for us. We use these attributes every day as a guide to show who we are and how we want to approach the people around us in society. "I am helpful, agile, courageous, curious, engaged and I have integrity."