Johan Holst
 · 
Why Take STEM Classes?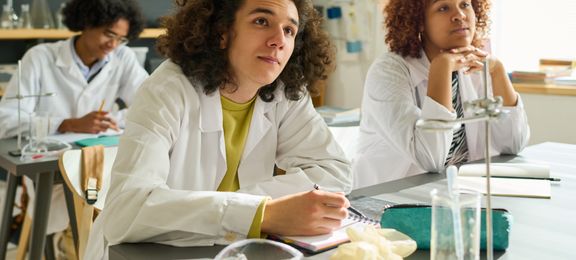 The acronym STEM stands for science, technology, engineering and math and refers to the subjects related to any of the four fields. It can be difficult to choose a field of study, so trying out different directions is clever. Taking classes within the STEM-fields can give you a solid foundation for further education, and may point you in the direction you want to go. We will just use the term science further on in this article.
Relevancy
The science field has never been more relevant. Almost all fields of work contain digitalization of services and the development of technology. Whether your interests are climate, environment, finance, food production, energy, or health, science will be a huge part of future solutions. These are just some of the fields you can work in if you choose this path. Choosing science is a great base if you would like to work on future solutions.
Job Opportunities
An education in science will grant you several possibilities for work. Choosing science will provide you with a versatile and wide level of competence which is sought in the labor market. Competence in Physics, math, informatics, and programming is already extremely sought after. No one knows what the labor market will look like in 10-20 years, but with an education within science, you will be prepared for an ever-changing labor market.
Find Your Inner Problem Solver
Science is about problem-solving. An education in science grants you the possibility of solving complex issues. Finding a cure for dementia, solving energy problems in big cities, developing new communication devices, sustainable recovery of natural resources, or preventing cyber-attacks are just some of the issues you may face. Do you perhaps dream of starting something on your own? When studying science, you get to know your inner problem-solver, and you will establish a great base for solving future issues.
Science can also be a smart choice in high school. Plenty of courses require certain science classes from high school. Med-school, architecture, and engineering are some of the courses that require science, and other courses recommend some form of knowledge in science and technology. Consequently, choosing science classes in high school could be a smart choice.
If you need help with science, visit House of Math, we offer tutors you can speak with, or schedule private lessons with.