After a rocky start as a paralegal, Mike Ross decides to go to law school to become a lawyer. He makes a budget for how he will survive on his own. He has the following income and expenses: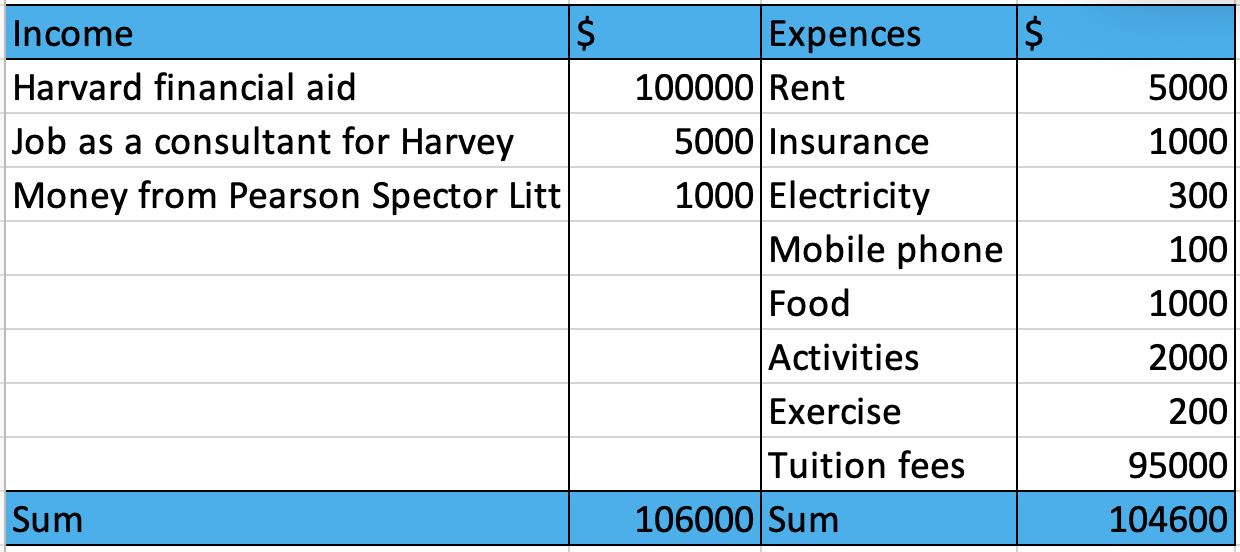 Make a monthly budget for Mike. How would you use the leftover money?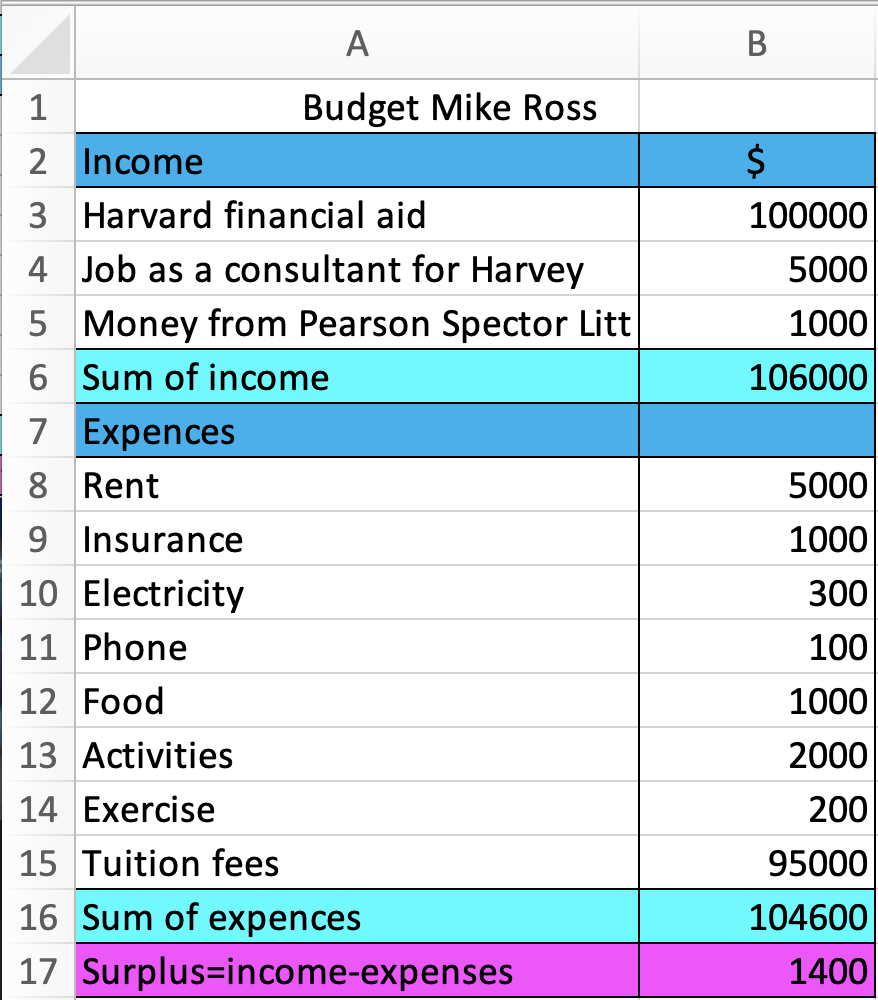 Below you can see the budget with the Excel formulas: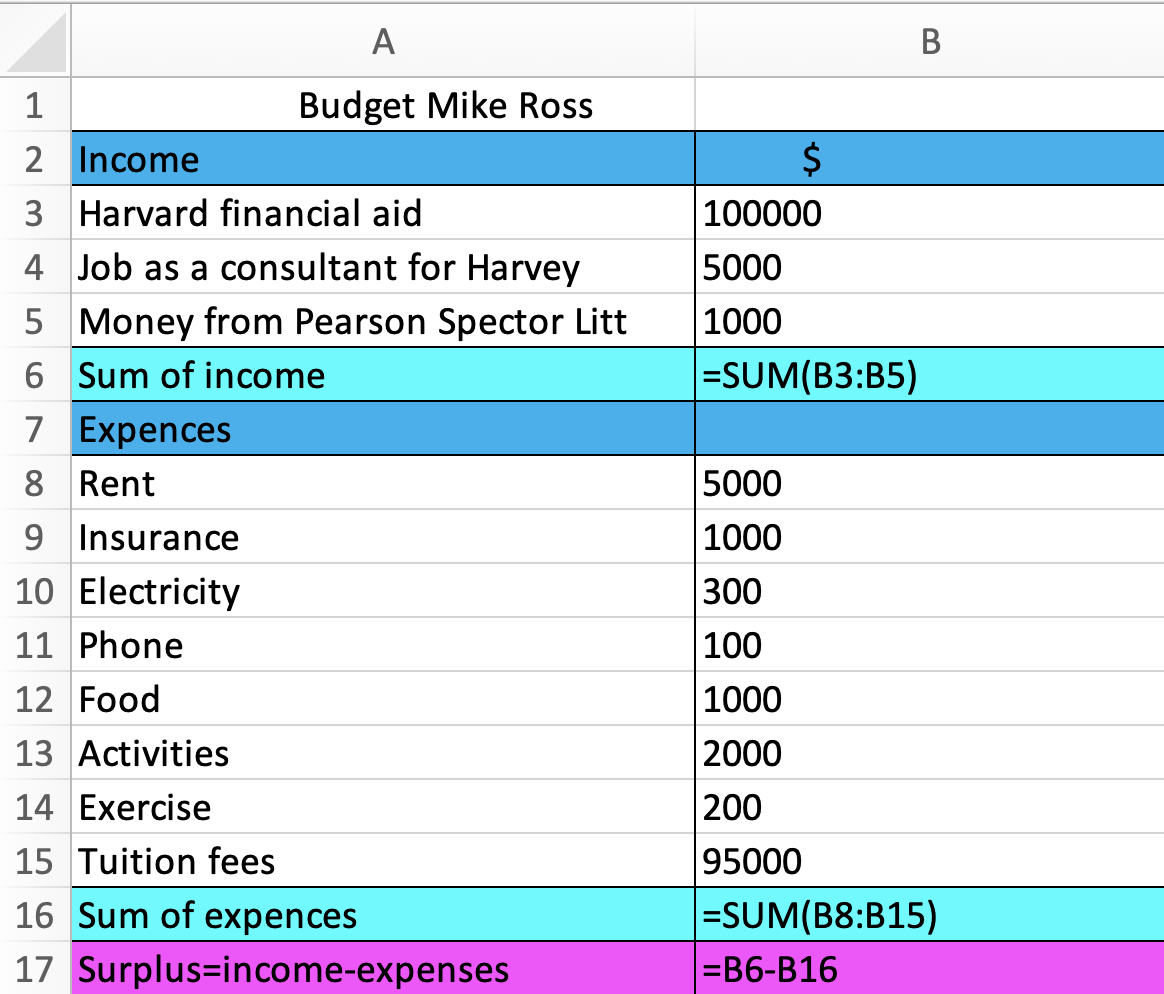 From the budget you can see that Mike will have $ left over each month.