Uncle Scrooge has earned a lot of money through his many different ventures. The first million he made, he put in a savings account at the bank. Scrooge left that money in the bank for 10 years before he withdrew it. The bank gave him an interest rate of . How much money did he have in the bank after 10 years?
The top table shows the calculated numbers. The bottom table shows the formulas to use in Excel.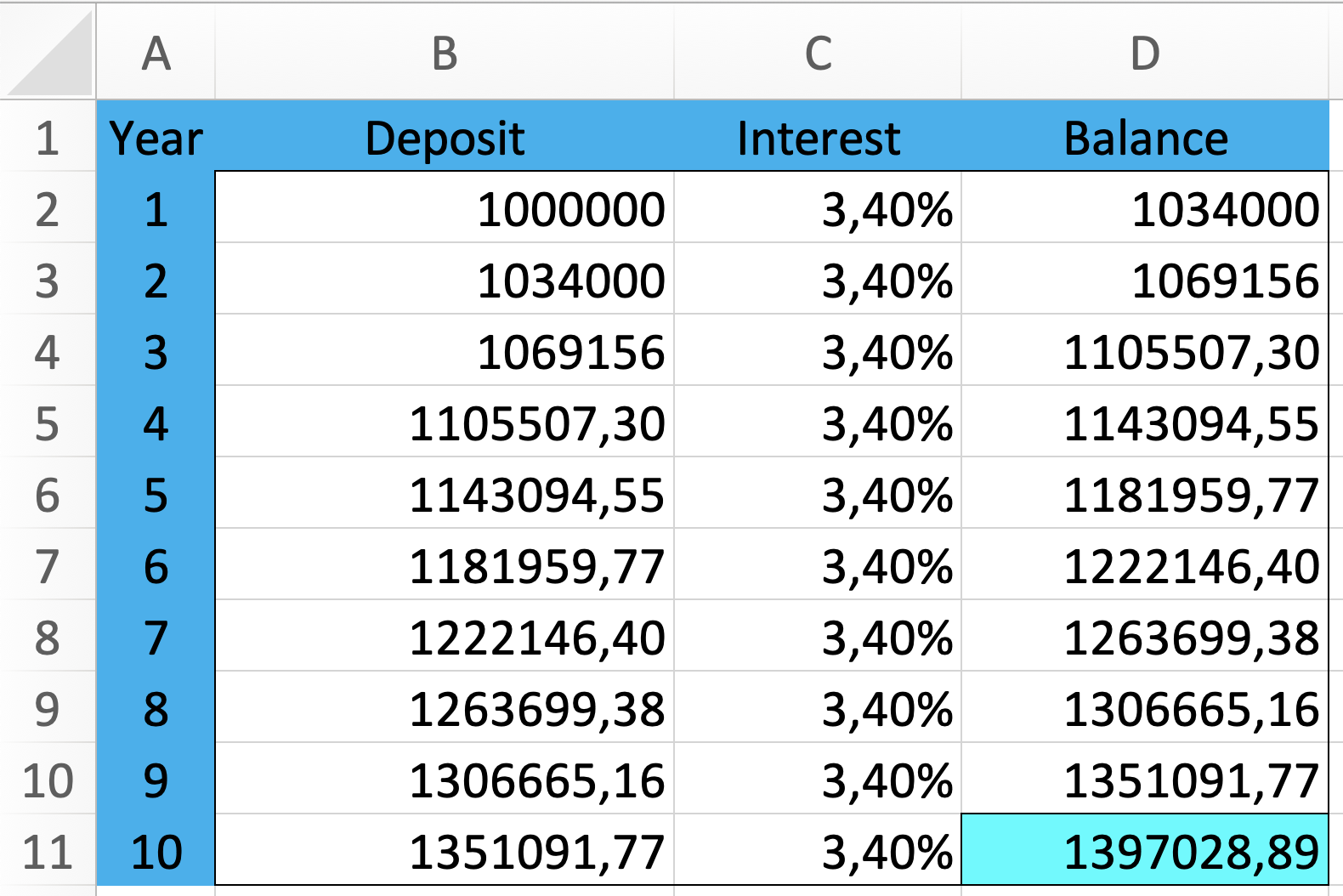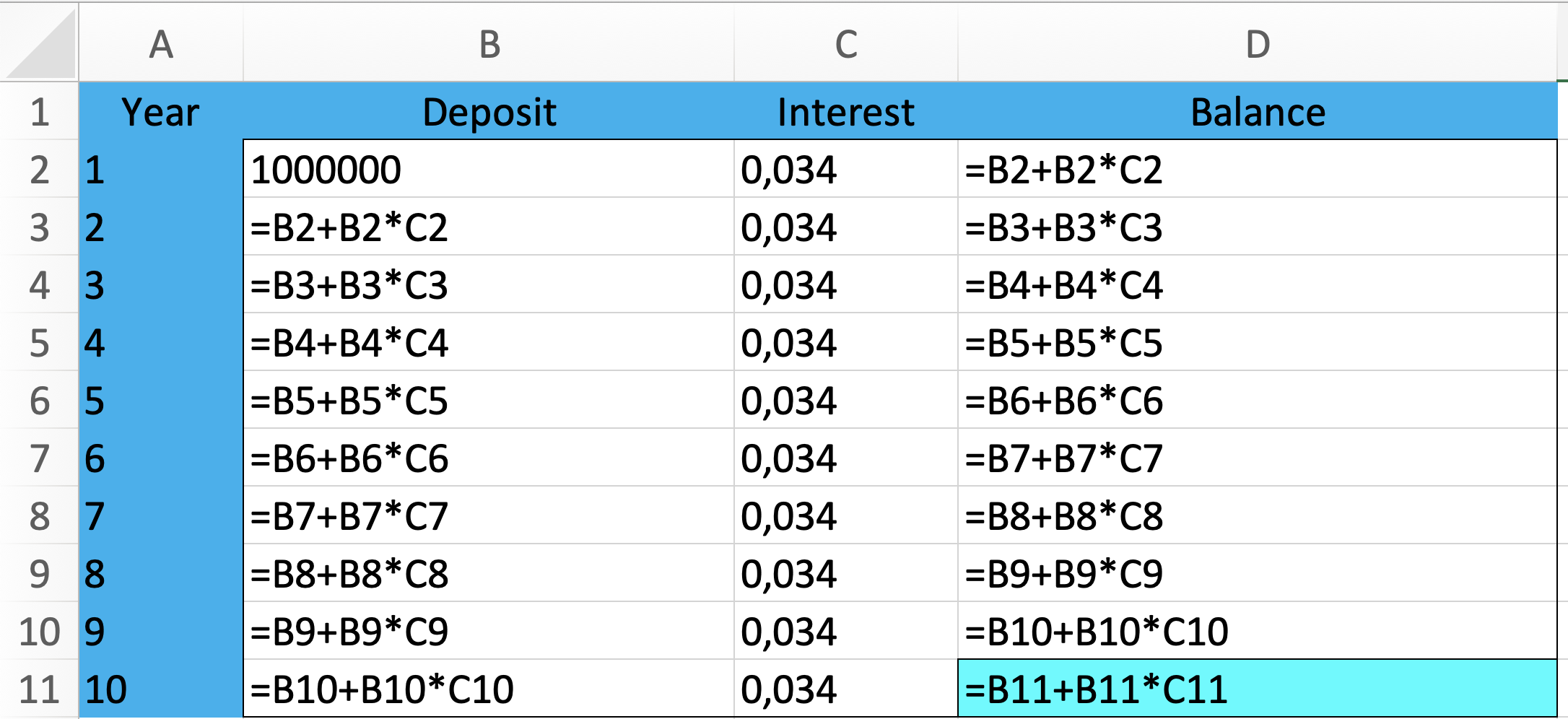 Scrooge had $ in the bank after years. That means he had earned $ in interest.